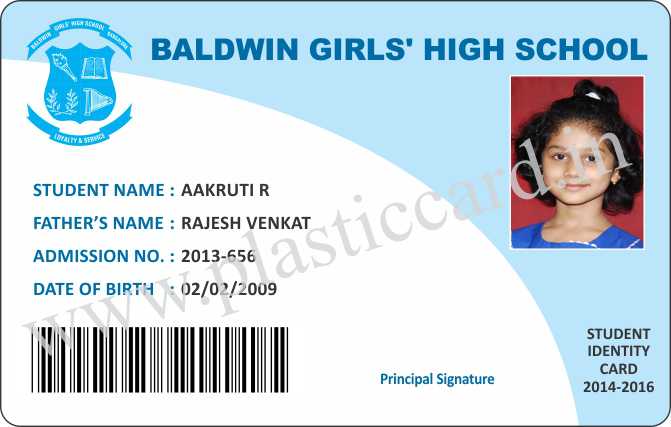 Photo Id ( Identification) Cards:
An identity document (also called a piece of identification or ID, or colloquially as papers) is any document which may be used to prove a person's identity. If issued in a small, standard credit card size form, it is usually called an identity card (IC, ID card, Citizen Card), or Passport Card. When the identity document incorporates a person's photograph, it may be called photo ID.
The identity document is used to connect a person to information about the person, often in a database. The photo and the possession of it is used to connect the person with the document. The connection between the identity document and information database is based on personal information present on the document, such as the bearer's full name, age, birth date, address, an identification number, card number, gender, citizenship and more.
We are the leading Photo ID card manufacturers & suppliers in India. We produce photo ID cards printed with personalized information data comprising photographs, logo, name and other information in addition as needed. These plastic ID cards can further be offered with enhanced security features such as holograms, UV printing, Micro text, Guilloche pattern, etc.,
Photo ID card also known as photo identification card is an important card used to recognize identity of a person. Photo ID card is commonly used by government, non-government & private organizations which help to recognize the identity of a particular person to fix accountability and responsibility. All forms are photo ID cards may be Aadhar cards, Company ID card, driving license, etc., are currently printed on plastic cards which is durable and cost effective.
Our range of Photo ID Cards effectively meet needs and requirements of small and big business houses, financial institutions, colleges, schools, etc. These PVC Identity Cards are designed and printed with extreme care and even the minutest detail is taken in consideration.
Enquire Now..